This week I'll be in Chicago (the Book Cellar, May 3) and Minneapolis (Magers & Quinn, May 2). But I wanted to post a quick note to let mid-Atlantic readers know that registration has opened for my next book event, on Thursday, June 6 at the Smithsonian Associates program in Washington, DC.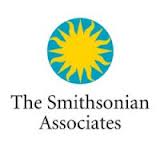 The June DC talk will include discussion of both Lolita and Pale Fire in the context of Nabokov's family, as well as World War II and concentration camp history. Audience Q&A will follow.
Smithsonian Associates members get a discount, but anyone can attend. Come talk Nabokov in the nation's capital—and take a quiz on the master that could win you a literary prize.
Get your tickets here.