For those of you living in and around the nation's capital–seats are still available for my talk at the Smithsonian Associates program this Thursday (June 6), starting at 6:45 pm in Washington, DC.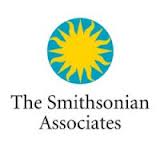 I'll be looking at both Lolita and Pale Fire in the context of Nabokov's family, as well as World War II and concentration camp history.
See images from newly declassified intelligence files. Learn about possible inspirations for Humbert Humbert and the real-world Camp Q, as well as the ways in which Pale Fire reflected Nabokov's personal tragedies and his lost Russia.
Smithsonian Associates members get a discount, but anyone can attend. Come talk Nabokov in Northwest DC—and take a quiz on the master that could win you a literary prize.
Get your tickets here.